A New Year for Growth
The Opportunity League took great strides in the past year. Our programs excelled while our organization continued to grow and accomplish community goals.
This past August, we hosted our first annual organizational meeting. At this meeting, we were able to laugh, plan and truly come as one to determine the direction of our organization. We established our core focus for the new year. F.R.E.E. or Food Access, Recreation & Sports, Economic Development, and Education & Career Paths. In our newsletter, you can read more about each of these topics and what we are doing to address them.
In a major victory for The Opportunity League, The City of Burlington approved the contract for the acquisition of 200 East Federal Street. Villages Community Marketplace is officially coming in 2022. With the help of various awarded grants such as the Investor Bank Grant and the Roma Bank Grant, we will be able to work towards our goal of providing the community access to healthy and nutritious food.
Our students from The College Prep Program raised over $230,000 in scholarships. This amazing cohort of students continue to study at their respective colleges.
Our Community Changemakers
Lastly, we wouldn't be able to do any of this without our Changemakers. This year we saw a rise in our members. We welcome: Coach Anwar King, John (Business Development Team National Community Navigator Program), Tasha Haslon (Business Development Team – National Community Navigator Program), Aniyah Wiggins (Education Department – High School Intern), Marquis Payden, Gabriel Saint Elien (Education Department, Printshop Intern), Ishmael Faye (Communications intern).
Thank you for a great year!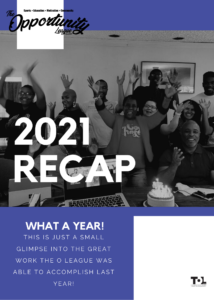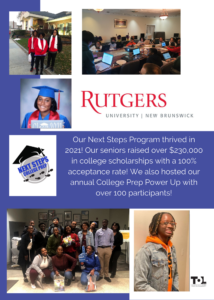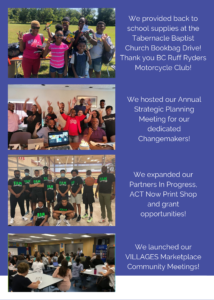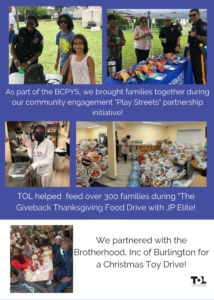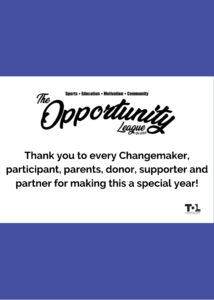 2021 TOL Recap  PDF FILE – CLICK AND READ!